American Industrial Mining

Company Museum

Preserving Our Mining and Industrial Heritage
A 501(c)(3) Non-profit preservation, restorations and education organization
Steel Mill  HOT METAL  "Dinkey"  Railway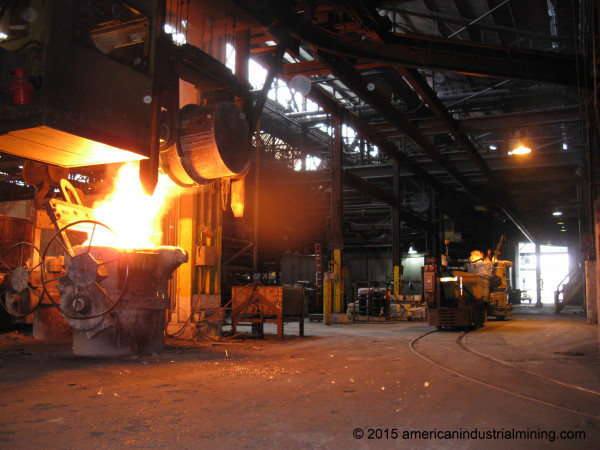 Directly from ACIPCo's Website:
AMERICAN Cast Iron Pipe Company, founded in Birmingham, Ala., in 1905, is a manufacturer of ductile iron pipe, spiral-welded steel pipe, fire hydrants and valves for the waterworks industry, and electric-resistance-welded steel pipe for the oil and gas industry. AMERICAN's diversified product line also includes static castings and high-performance fire pumps.
The Birmingham plant, located on a 2,000-acre site with more than 60 acres under roof, is home to one of the world's largest cupolas; and the Contiarc, the first-of-its-kind continuous arc furnace.
AMERICAN employs approximately 2,600 people – about 1,600 at its headquarters plant and offices in Birmingham, and about 1,000 at its subsidiary plants: AMERICAN Castings, LLC, Pryor Creek, Okla.; AMERICAN SpiralWeld Pipe Company, LLC, Columbia, S.C.; AMERICAN Valve & Hydrant Manufacturing Company, Beaumont, Texas; Intercast SA, Itauna, Brazil; Specification Rubber Products Inc., Alabaster, Ala.; and Waterous Company, South Saint Paul, Minn.
American Cast Iron Pipe Co. was gracious enough to donate to our group one of the "DINKEY" narrow gauge locomotives that was surplus to their organization.
American Cast Iron Pipe Co,
American Cast Iron
Pipe Co.