American Industrial Mining

Company Museum

Preserving Our Mining,  Industrial & Transportation Heritage
A 501(c)(3) Non-profit preservation, restorations and education organization
Ironton Engine Company
Electric Storage Battery Locomotives
Ironton, Ohio
Information gathered from AIMCo's archives of published trade catalogs.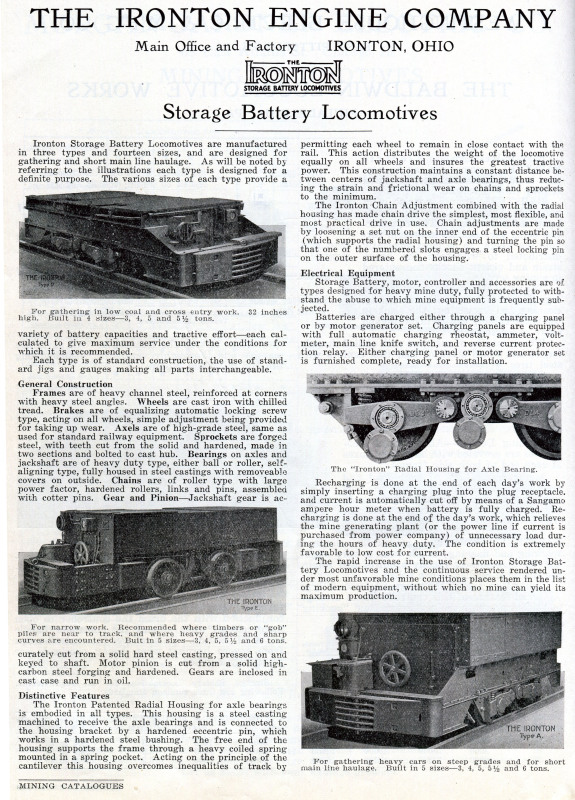 From our research it appears in 1915 Ironton Engine Co. had developed a few prototype storage battery locomotives that were very successful in the trial runs but had difficulty keeping the roller drive chain tension constant. Ironton developed the unique radial housing tension system shortly after to correct the problem which a patent was acquired to secure thisunique system.
By 1918 (3) basic models were then set for production in 11 different sizes:
1918 Ironton Engine Company
Mining Catalog Ad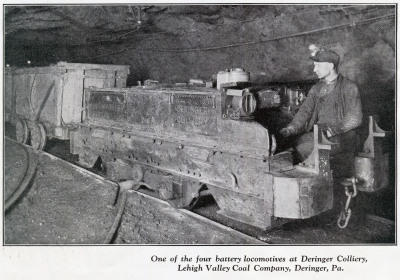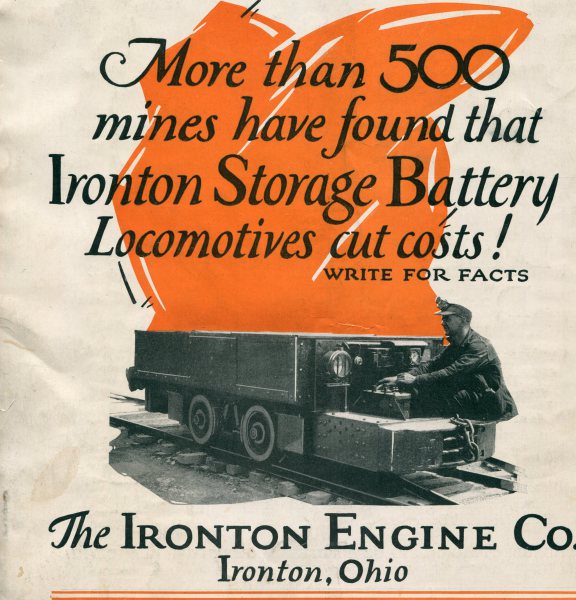 By June of 1924 there were over 500 mines that were utilizing Ironton Mine Locomotives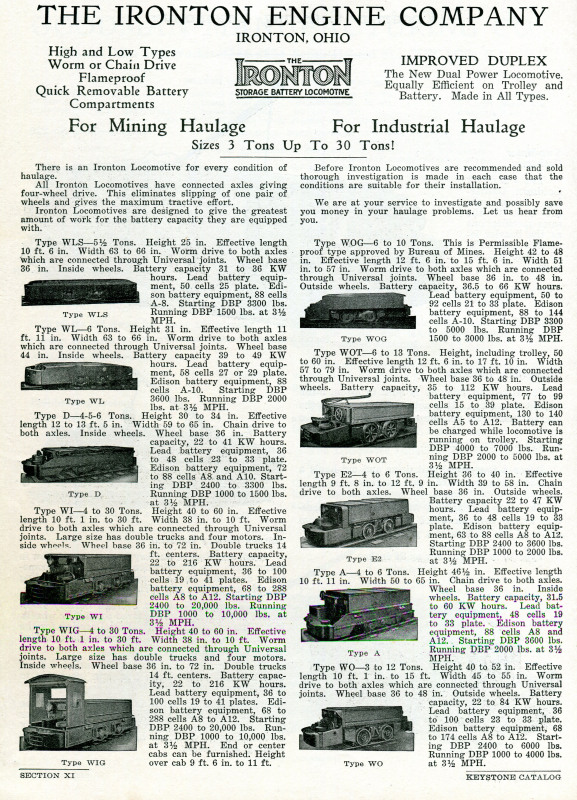 1925 Ironton Mining Catalog Ad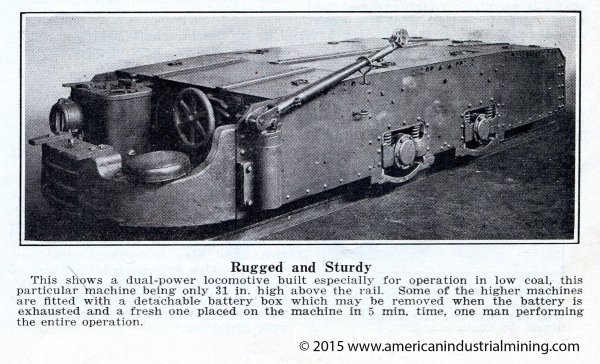 Ironton Engine Company
also manufactured Trolley type mine locomotives and became famous for their TRUE dual power locomotives.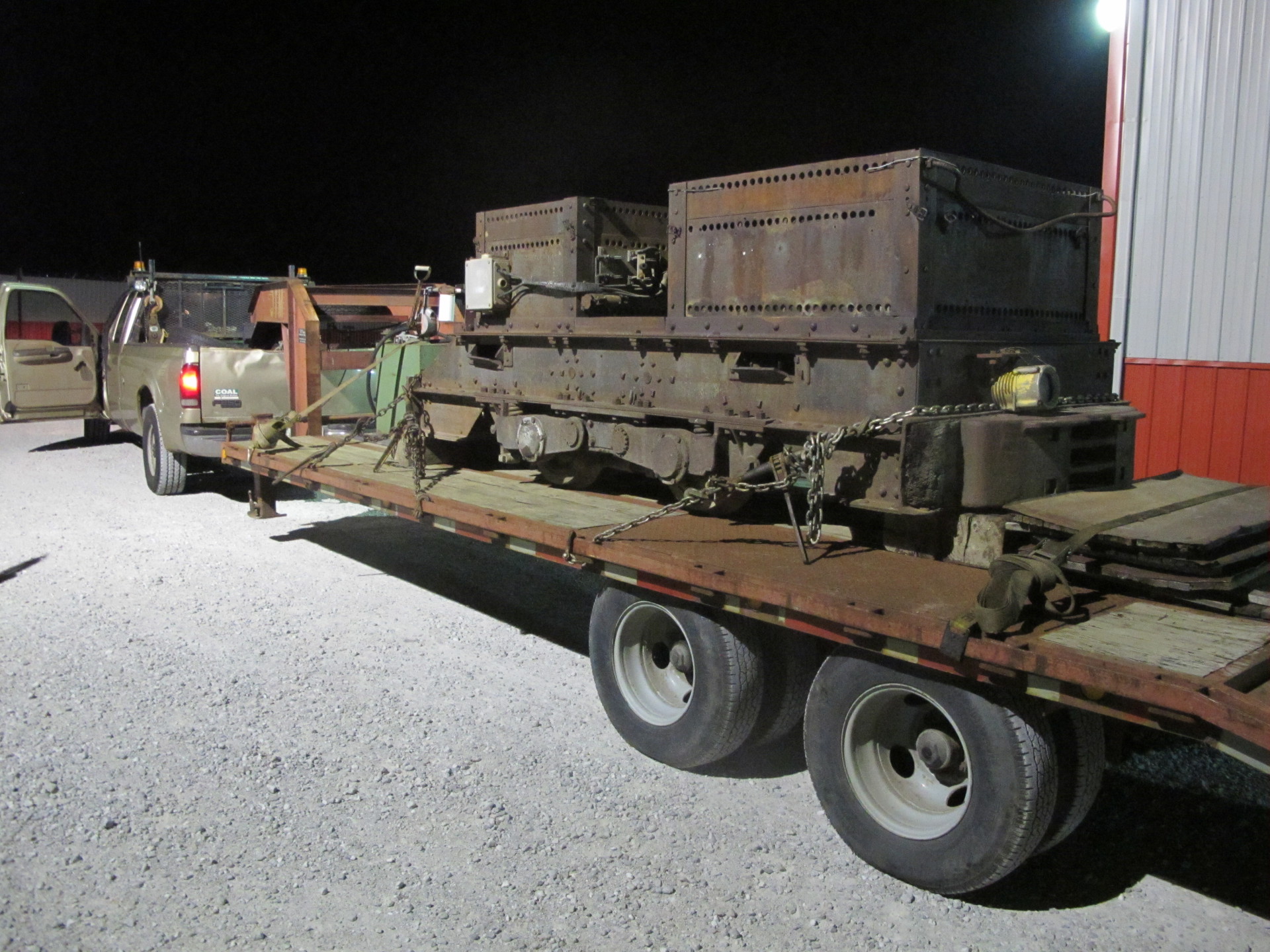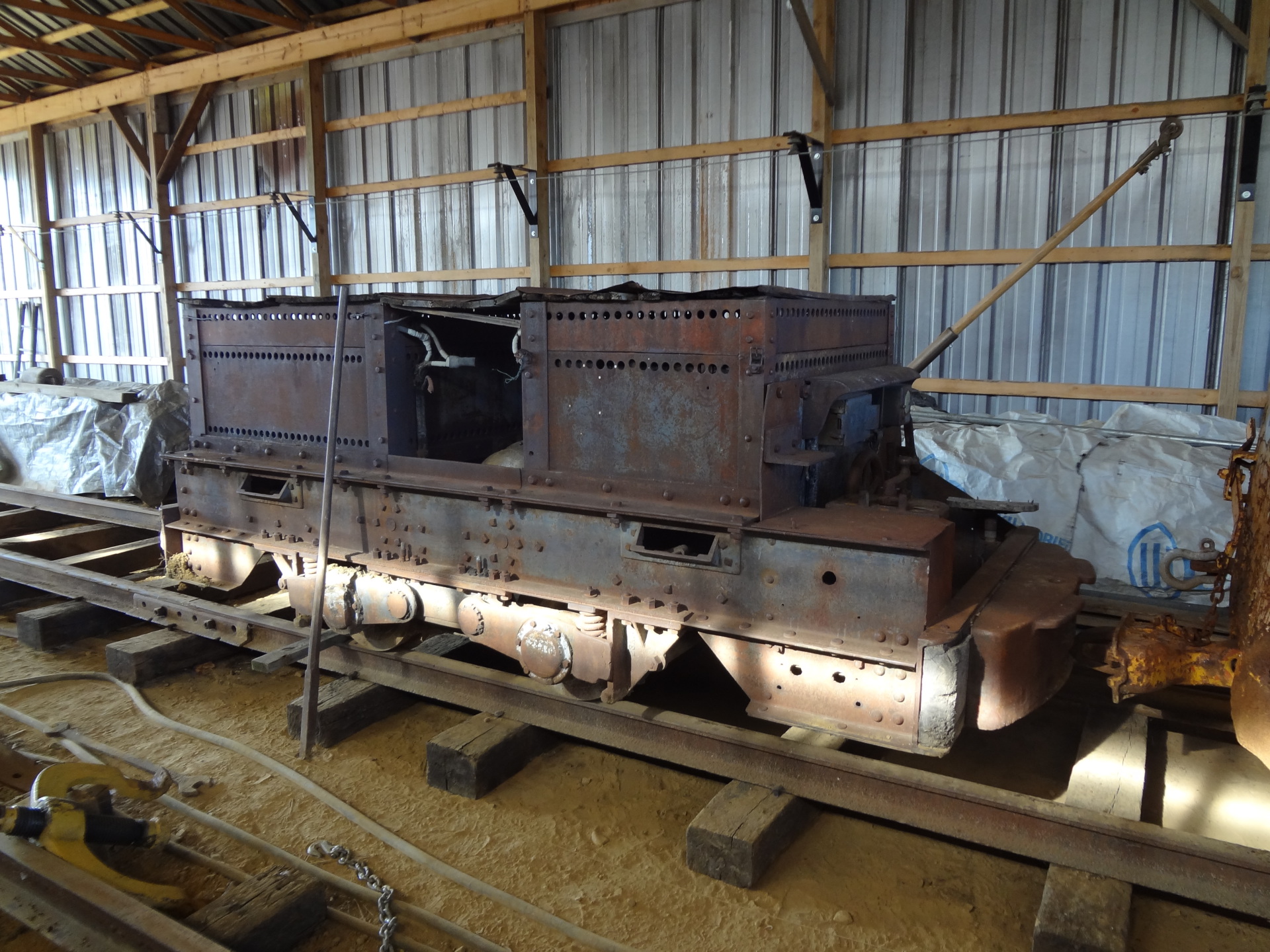 Ironton arriving from Colorado

Transloaded in Spiceland, Indiana

Special thanks to Davis Towing and Recovery
This Ironton is completely original and in running shape.

Now inside the A.I.M.Co motorbarn.