American Industrial Mining

Company Museum

Preserving Our Mining and Industrial Heritage
A 501(c)(3) Non-profit preservation, restorations and education organization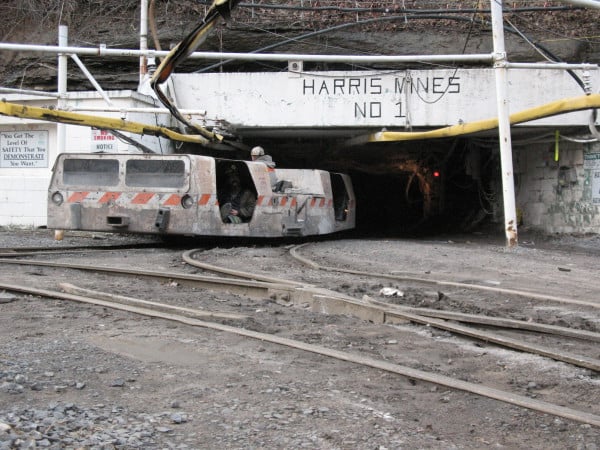 Harris #1 Mine located in southern West Virginia (Boone County).
1967 the mine was officially named Harris Mine on behalf of the president of Carolina Power and Light Mr. Shearon Harris.  The destination of the 7,000 tons per day production was to the Carolina Power & Light power plant in Roxboro, N.C. .
FUN FACT: First mine designed to load 95 ton railroad cars in a non-stop motion for the Chesapeake Railroad unit trains in 1968.
Prior to 2010 Patriot Coal donated (2) G.E. 15 ton mine supply locomotives #7 and #14 in 2009 to our organization.
In 2007 the mine produced 1,152,444 tons of coal with 335 coal miners working around the clock.
Harris #1 and Harris #2 operations in 1975 had:

Boone County, West Virginia near Bald Knob
2007 or mining preservation crew visited the Harris #1 Mine.