American Industrial Mining

Company Museum

Preserving Our Mining and Industrial Heritage
A 501(c)(3) Non-profit preservation, restorations and education organization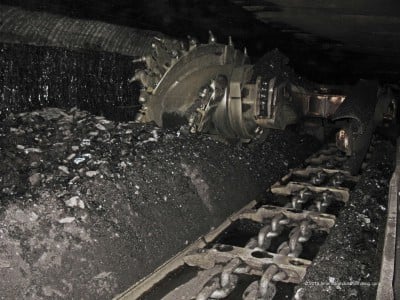 Powhatan #6 Mine located near Alledonia, Ohio in Belmont County is the largest active underground mine in the state.
FUN FACT :
Bob Murray purchased this mine from NACCO Mining Co. May 1989.  Powhatan #6 Mine Ohio Valley Coal Co. launched the Murray Energy Corporation which is now currently the  largest underground coal mine operator with 11 Longwall Faces in North America as of 2015. Powhatan #6 Mine still operates a heritage 1918 mine locomotive in daily underground mine operations to take supply trains throughout the mine. (See the pictures in the gallery)
Bob Murray and his son Rob made the decision to donate one of the original underground mine haulage locomotives in 2008 that was tucked away in old workings. The mine locomotive was built in 1918 by Baldwin Westinghouse.
In 2009 the miners produced a remarkable 
6,732,699 tons
  of coa l with approximately 450 coal miners working around the clock. 
North American Coal Corp Powhatan #6 Mine operations in 1982 had:
Longwall mining operation utilizing a Joy 7LS1A
Powhatan #6 Mine

Photo Galleries
Click on the picture below for the gallery
Equipment Preservation Projects
2017
Twin Boom Eimco Roof Bolter

Differential Steel Car Co. Ambulamce Car




11-Ton Jeffrey Supply Locomotive




Trolley Maintenance Jeep




1918 Baldwin Westinghouse Locomotive




Longwall Supply Flatcar




Goodman Mule Supply Jeep



by the American Industrial Mining Team
Special Thanks

 to

for an unbelivable gracious donation preserving our Ohio mining legacy !!